Turkshead 2014 Band Submission
The Turks Head Committee is taking press kits for our 2014 festival.
Acts can submit a hard copy to:
401 E. Gay St.
Attn: Keith
West Chester, PA 19380
or send via email to parksandrecreation@west-chester.com
Deadline for submissions is Friday February 7th!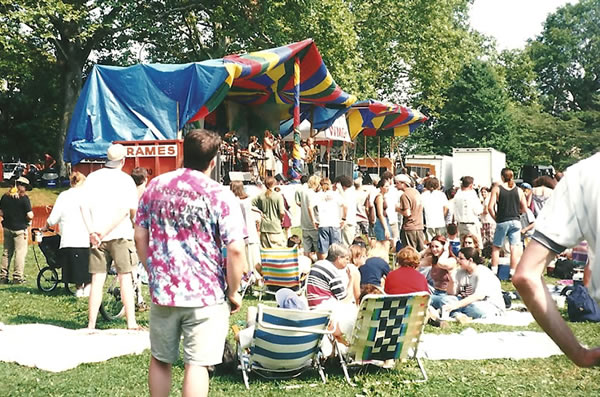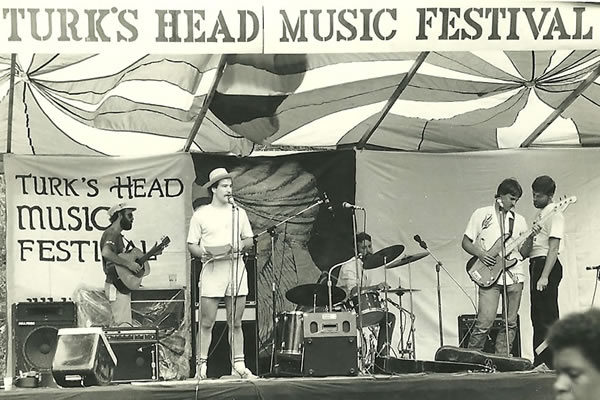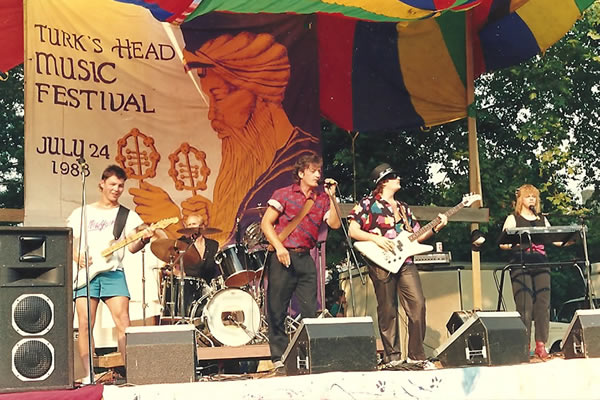 Turks Head Festival 2013
Turk's Head History
The Turk's Head Music Festival was born more than thirty years ago out of the fertile soil of the West Chester original music scene.  It was a very different scene than present day.  In those days, bands were encouraged to play their own songs by both the audience and by believe it or not, the clubs in which they performed.
The first two clubs in West Chester that provided a stage for original music were The Turk's Head Tavern and The Cabaret.  Their stages were graced by such acts as The Melton Brothers with Alfie Moss, George Thorogood and The Delaware Destroyers, The Drinkers, Get Right, The Parent /Johnson band, Whisky for Breakfast and many more.
It was not only that they performed their own songs, but it was also the wide variety of styles embraced.  There were blues, new wave, electronic music, good old rock and roll, jazz and country, among others.  If the bands were not doing their own music, they were covering the unusual, not the currently popular. One band that held that philosophy was The Kim Milliner Band.  Although they did not pen their own tunes, they chose to do jazz from the roaring 1920's.
Kathy McBratnie, who was a West Chester native and the recreation department Director took notice of the tremendous amount of musical talent that came from her home town and the surrounding northeast area.  She decided it was time to put together a music festival that featured the home – grown talent and make it a yearly affair.  With the help of folks who started the local frenzy for original music with The Turks head tavern, such as Ken Homer, Bruce Coho, Dave Yarnall, Rusty Smith and Bob Evans, Kathy organized the idea of a musical party in Everhart Park.  Kathy convinced the Borough Council, called on various bands to donate their talents, and gathered funding through sponsors and grants.  The rest is now history.
The Turks Head Music festival continues to thrive to this day.  It encourages local talent to create their own sound and build their own audience.  The festival has become a summer must for more than several generations.  This year we celebrate its thirty-first anniversary.  Mark your calendars and come out to be a part of your creative community.
Written by Rob Dickenson
Download the 2013 Poster